The destination for specification
Archify provides you with a multi-channel marketing platform to set your solution apart and broaden client networks. Designed to help you get specified by architects, designers & engineers.
Design professionals find and specify millions of products online each year.
Is your brand where they're looking?
Archify's solution is providing you with the tools and resources you need to connect, market, educate, and measure your performance. Maximise your construction and architectural specifications today.
Build your brand profile and connect with thousands of design professionals in your market.
---
Brands
Products
Monthly Page Views
Countries
YOUR ARCHIFY PROFILE INCLUDES
Get 24/7 brand exposure across the country
Track engagement and gather insights
Receive comprehensive training and support
Customised brand strategy
Mix and match additional sales and marketing services
List unlimited products & project case studies
Upload technical info and brochures
Receive direct messages and meeting requests
Showcase your news and updates
How do design professionals use Archify?
Users can browse thousands of products, projects, suppliers and specs right at their fingertips.
My Library and Design Folders allow users to keep a collection of products and suppliers handy at all times.
Design professionals can specify your products into their projects directly from your Archify profile with one simple click.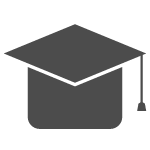 Archify offers diverse tools to deliver tailored education to its design professional community based on their location. These include CPD, webinars, project updates, blog posts, and
industry-relevant tips and tricks.
Design Folders are an easy, flexible way for users to segment and store products for current and future projects.
Users can compare up to three similar products side-by-side for easy evaluation. Are your products in the running?