Across our global footprint, we're committed to creating workplaces that foster exceptional communication, collaboration and contributions, so that each of our talented individuals can develop and succeed.
We know that teams perform best when they are diverse, respected, supported and recognised – so we make this our priority. Interested in joining us?
---
Perks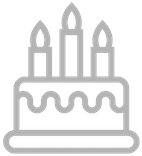 It's your special day! Eat cake and celebrate with a paid day off from us.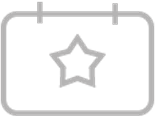 Another year with us means another reason to celebrate. Take a paid day off to rest and recharge.

Pay it forward by volunteering at your favourite charity for two paid days each year.
We know that you bring your best self to work, when you are your best self. We have flexible hours and the opportunity to WFH.

Welcoming a new addition to the family? We provide assistance to support you during this special time.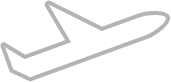 International opportunities
If you like to travel, experience new cultures and meet new people, a career at BCI Central can get you there.
The Research department is the backbone of BCI. With hundreds of members, Research is responsible for the biggest database of construction projects and industry contacts in the southern hemisphere. Information on upcoming projects is sourced, analysed, and verified before it is consolidated for our clients. Through a vast network of partners, contacts and in-depth online research, project reports are updated at key stages to provide the most up-to-date information.
The Sales department bridges the gap between the needs of our prospects and clients, and the products and services BCI offers to fulfil those needs. Constantly pursuing new opportunities to grow our client's business alongside our own, this team focuses on building loyalty and mutually beneficial relationships. As a business, we hold the belief that our clients' success is our success, and pride ourselves on finding new and innovative ways to partner our clients towards their business growth.
Our IT department has a range of responsibilities, from the basics of working laptops and phones, to developing cutting-edge software for clients and colleagues. Coming together from all corners of the globe, this team takes care of multiple web services infrastructure and availability, and office network and service infrastructure, alongside continuously improving and upgrading our IT services and technologies.
The Marketing department is responsible for communicating the latest business developments and new service lines to our members and a wide array of companies working within the construction market. Building brand identity and presence, Marketing acts as the middleman between the business and our clients and prospects.
The HR team looks after our most valuable resource – our people! Interacting with all levels of the business and working with a variety of challenges, one day really is not like the other. From liaising with candidates, running internal campaigns, researching average market salary information for budget recommendations, to supporting managers and employees in the onboarding process, the HR team maintains and empowers BCI's people and business.
The Finance department's work encompasses planning, organising, auditing, accounting for and controlling our finances. The team are responsible for numerous tasks including the processing of orders and invoices, generating various reports, and managing the relationships with external stakeholders, such as governments and banks.
The Administration and Subscriptions team provide and co-ordinate effective and efficient administrative support to the entire BCI operation. These tasks range from processing sales orders; renewals and invoices; maintaining subscriptions requests; day-to-day financial control; generating sales and financial reports; administering events; to working hand in hand with the HR department in maintaining staff wellbeing.
The Events team help connect architects and designers with relevant product suppliers and manufacturers across Asia-Pacific through multiple platforms, including cocktail tradeshow evenings, lunchtime presentations, and CPD presentations. These events are informative, relevant and educational for design specifiers while simultaneously creating an environment through which product suppliers gain maximum brand exposure.
The Publishing and Editorial team is responsible for producing content for the FuturArc and Construction Plus Asia publications. The editors, writers and designers oversee all aspects of FuturArc and Construction Plus magazines, apps, websites, and social media channels, in addition to offering custom publishing services on demand.