>
Introducing the BCI Construction League
Introducing the BCI Construction League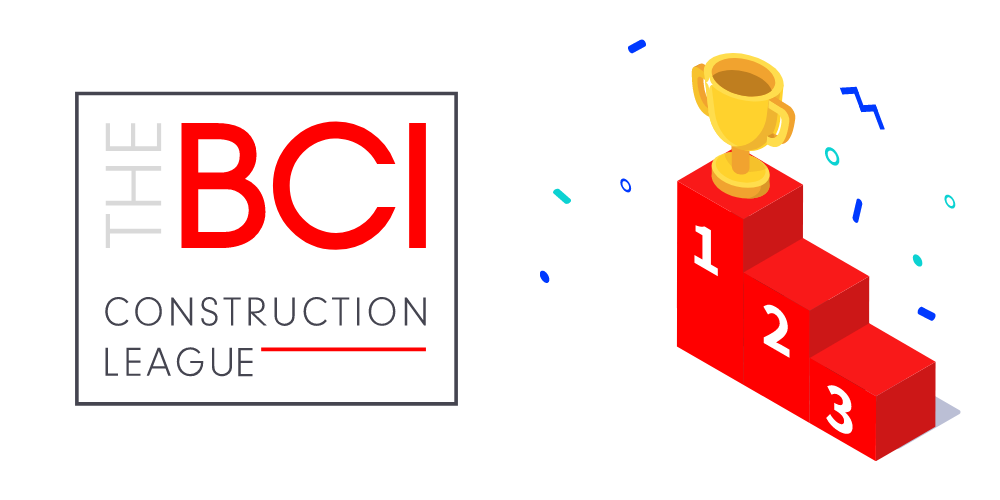 BCI Central is proud to introduce the inaugural edition of the BCI Construction League.
Download your free copy of the report, here!
As a global provider of pre-construction data and software solutions, BCI Central is uniquely placed to showcase the construction firms that have played a critical role in boosting the industry and economy.  
Presented in partnership with The Urban Developer, the BCI Construction League lists the top firms winning work across Australia, ranked by their total value of projects that commenced construction in 2021.  
The report details each of the top 50's total project count, total project value and average project value. A further breakdown for the top 10 firms includes project locations by state/territory, and their project sectors. 
The ranking of Australia's top 10 builders, including Lendlease, Built and Kane Constructions, is not to be missed: download your free copy, now!
Michelle Aizenberg, Chief Research Officer at BCI Central, says:
"For over 20 years, BCI has been talking to design and construction professionals to research and report upcoming projects. We are dedicated to improving transparency, innovation, efficiency and sustainability across the industry.
"The construction sector has proved its resilience over the past two years as it overcomes challenges of staffing, sourcing products and long lead times, to meet our needs for a growing built environment and make a formidable contribution to the national economy.
"We're proud to be collaborating with The Urban Developer to deliver the BCI Construction League, and shine a light on the work of our top construction partners across Australia."
Get your copy of the report, here.
Related Posts