>
BCI Account Managers: Who Are They and What Do They Do?
BCI Account Managers: Who Are They and What Do They Do?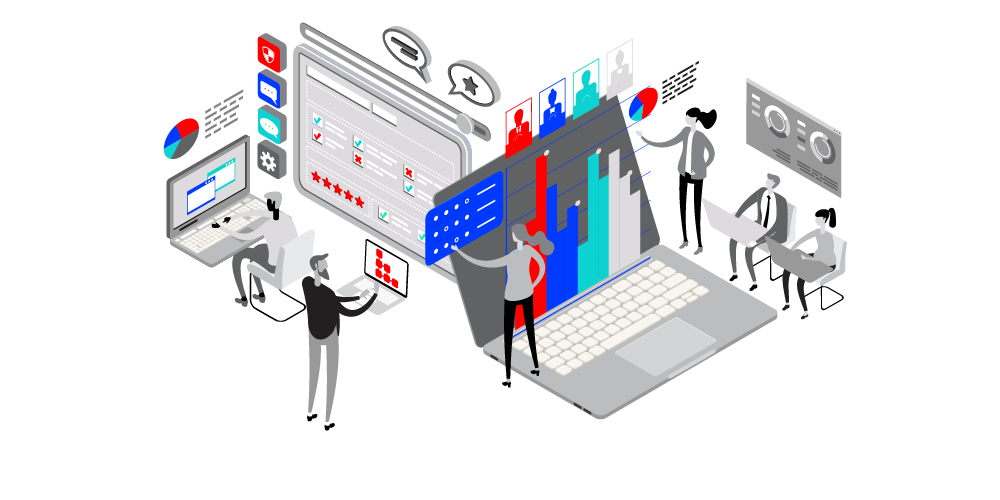 As the name suggests, BCI Account Managers (AMs) manage client's accounts with our business. Their main focus is on ensuring our clients gain maximum ROI from BCI's products and services, including LeadManager and Analytix. Whether it is handling queries and requests, or being more of a consultant on strategy, our AMs are here to understand your needs and objectives and support you in achieving them.  
A day in the life of a BCI Account Manager can be pretty varied, but you'll often find them conducting online training sessions, running in-office presentations and catching up with key contacts to talk strategy. 
 Key AM responsibilities include:  
Assessing your needs and goals to form a tailored sales strategy using our products

 

Implementing this strategy by providing training and support for all your team members on an ongoing basis

 

Sharing their knowledge and experience within the construction industry, whether it be on specification sales or tracking subcontractors 

 

Helping you navigate changes in your business or the market

 
What do BCI Account Managers do?
Every client is different, in strategy, KPIs, market focus and a number of other ways. This means our Account Managers need to be both knowledgeable and adaptable.  
When you first sign up to BCI Central, you will be assigned a dedicated Account Manager. Rather than diving straight into how beneficial BCI's solutions are to the average business, our AM's first port of call is to get to know you and your business. This means understanding how your company operates, the space in which you are active, what you wish to achieve and how you measure success. 
Account set up
BCI's AMs are then responsible for setting up your account and how you will interact with it. For BCI's LeadManager, this may involve: 
Setting up tailored project searches to deliver relevant opportunities

 

Compiling lists of key companies to target or keep an eye on

 

Setting up tracking and organisation tools to support your activities

 

Defining and agreeing on the approach/outcomes for your team over the first weeks and months to maximise value

 
Check-ins and training
Of course, client relationships are not one-off interactions. Check-ins are essential to ensure our clients are progressing against their objectives, and to identify any changes in the business that might require changes to the current framework. 
For example, at BCI Central, our Account Managers keep in touch with clients to ensure any changes to their situation have been addressed. This might mean changing access levels, providing additional training, or guiding clients through particular project/client acquisition challenges they may be facing. 
Our Account Manager's level of support is what sets them apart from the pack.  
Could your business benefit from working with a BCI Account Manager? Get in touch to learn more.  
Related Posts