>
BCI Forecaster Report: Australia (August 2023 – October 2023)
BCI Forecaster Report: Australia (August 2023 – October 2023)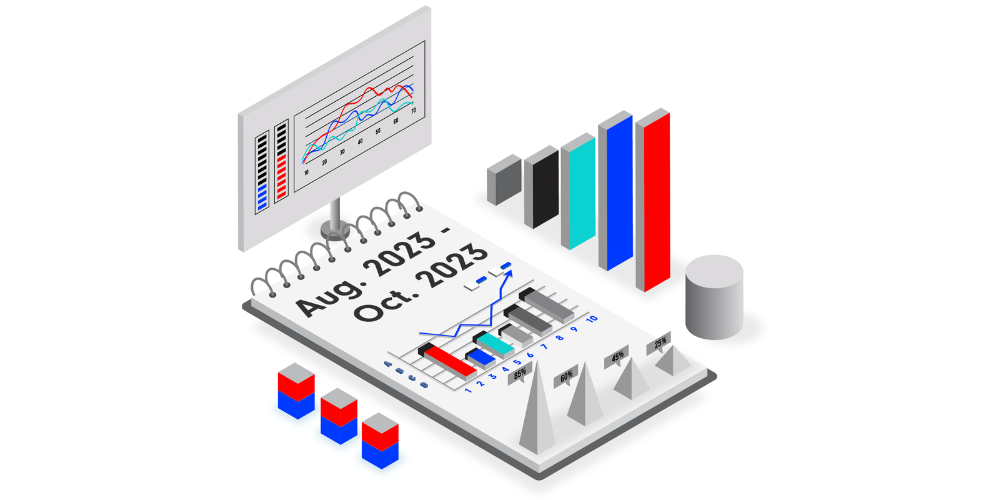 Information utilised in this report is current as of 1 August 2023.
About
The BCI Forecaster is a leading monthly indicator of construction contract values hitting the market in the upcoming three months. Construction start values are presented Australia-wide, broken down by civil and building construction as well as by five key states and six key building sectors/project categories.  
The short-term forecast is illustrated by contrasting the immediate three-month outlook against the previous three months. The longer-term trend is shown by contrasting the value of twelve months' construction starts, ending three months out, against the corresponding 12-month period a year earlier.  
The BCI Forecaster is an indispensable short-term planning tool, allowing decision makers to set realistic goals and parameters for their sales and operations teams. 
Data is based on projects reported on a daily basis by BCI Central's real-time project leads database, LeadManager. 
Snapshot
Outlook
The beginning of August marked the second month in a row that the Reserve Bank of Australia (RBA) kept the cash rate at 4.1% amidst a decreasing pace of inflation and consumer spending. Nevertheless, the RBA's statement warned of possible further tightening of monetary policy to meet the long-term inflation target of 2-3%.  
This month, construction starts activity continue at a positive long-term trajectory, although the short-term comparison against the previous three months yields a downward trend due to preceding high-value projects. 
Building Sector
Building construction starts continue to lift total starts and offset the softness in the civil category. The resulting reading shows higher than average values in the most recent months as well as a sustained long-term course. Although the residential sector is on a long-term decline, it is showing an upturn this month in the short-term comparison.  
Health projects from the community category feature significantly this edition with projects such as the CEP – Logan Hospital Stage 2 (PID 306479017), the CEP – Redcliffe Hospital Expansion (PID 306419017), the New Bundaberg Hospital (PID 306440017), all from QLD, and the Flinders Medical Centre & Repatriation General Hospital (PID 285128017) from SA.  
Other than the Atlassian Global Headquarters/ Tech Central Sydney (PID 225060017) in NSW, we have reported the Entrepreneur & Innovation Centre – Lot Fourteen (PID 228786017) in Adelaide, SA. We have also noted the progress of a mixed-use development, the Waterfront Brisbane – Stage 1 (PID 45890021) in QLD. 
Civil Sector
With civil projects peaking in the previous months, there has not been much evidence recently of new projects beginning. Despite this, there are substantial projects being lined up but are awaiting builder appointment.  
Still, we have reported noteworthy projects for this edition such as the AUS$1.5bn Rockhampton Ring Road North (PID 91865017) in QLD, and the AUS$ 1.63bn Sydney Metro West Eastern Tunnelling Package (PID 256730017) in NSW. 
To view more data for building (residential, community, education, office, industrial, retail and hospitality) and civil (infrastructure, transport, utilities) construction projects, download a copy of our Australian construction industry forecast (August 2023 – October 2023). 
Related Posts