>
The 4 Key Construction Project Stages in Hong Kong
The 4 Key Construction Project Stages in Hong Kong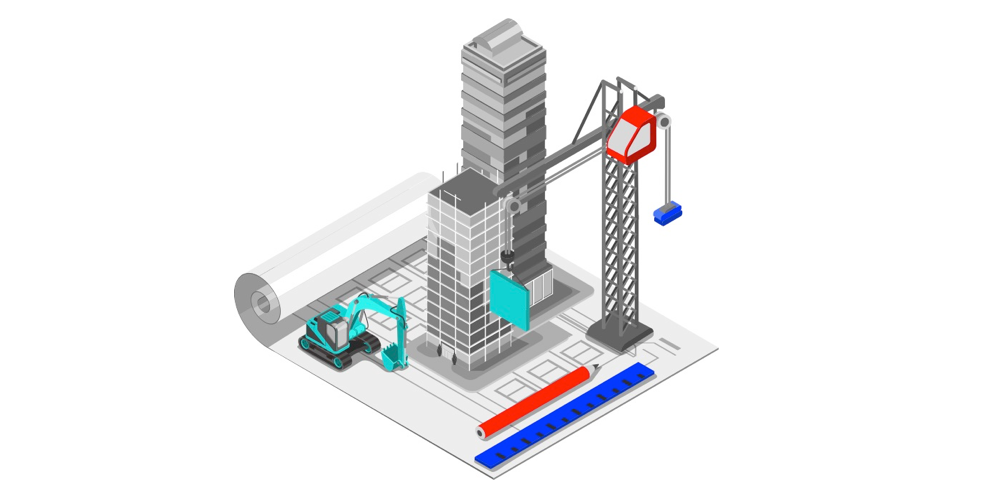 LeadManager is purpose-built for the construction, mining and architectural sales environment. Our platform offers comprehensive details across the key milestones in establishing a project, broken down into four stages: Concept, Design & Documentation, Pre-Construction and Construction.
We examine the key details of the project stages below—specifically for projects in Hong Kong—complete with a brief overview of what each stage includes.
Concept
Design Tender/Competition
Design Contract Awarded/Competition Winner
Early Planning
Rezoning
Deferred
Abandoned
Before any project can commence, a basic outline or concept must be established. During this early planning stage, the developer will seek market advice and explore funding options for their project with a planning consultant. Feasibility studies will also be conducted to examine the potential of the proposed development. These studies may include various types of impact assessment, including water and sewer, visual, traffic, and ventilation.
As part of Hong Kong's development master plan, land or redevelopment sites are sold with specific guidelines about what can be developed in that area. Whether the project be for industrial, residential or commercial use, it has to meet the pre-approved zoning of the land; these plans are developed by the Planning Department, which guides and controls the development and use of land in Hong Kong.
If the developer wishes to rezone the land or increase the size of the plot, they will need to seek planning permission from the Town Planning Board (TPB), a subcommittee of the Planning Department that independently justifies the planning application.
Concept: Summary
Proposing the project
Evaluating the business model
Deciding whether to proceed
Appointing designers, consultants and engineers
---
Design & Documentation
Plans In Progress
Design Application
Design Approval
Documentation In Progress
Building Application
Building Approval
Site For Sale
Deferred
Abandoned
Once an architect or designer has been appointed, sketch plans can commence. Sketch plans are early drawings that help define the scope of the project as well as pave the way for submitting a design application.
The design application, submitted to the Buildings Department, offers a broad project proposal. It identifies points such as the proposed land use, plot ratios or building heights, and paves the way for the developer to submit a formal application.
Documentation In Progress refers to the detailed designs that are usually undertaken after the design application has been approved. These designs are the blueprints for the project and are commonly completed by an architect, engineer or the builder. These documents will be used for the tender process and to submit a building application.
Any person who intends to carry out building works is required to appoint a Building Professional—an Authorised Person (AP) or a Registered Structural Engineer (RSE)—to prepare and submit plans for approval by the Buildings Department.
Once these applications have been approved, consent to commence building works must then be obtained from the Buildings Department.
Design & Documentation: Summary
Defining exterior characteristics and specifying exterior products
Submitting plans for approval and gaining approval
In-depth planning and drafting of architectural drawings or schemes
Specification of products to be used internally
Engaging consultants and engineers
Preparation of tender documentation
---
Pre-Construction
Expressions Of Interest
Tender Called
Tender Called (Tenderers Listed)
Tender Closed
Tender Closed (Tenderers Listed)
Contract Awarded/Builder Appointed
Deferred
Abandoned
The main contractor can be appointed at any stage of a project; they can also be appointed in a number of different ways.
Many projects, particularly government-funded developments, require builders to be selected via the tender process. This can happen at almost any stage of the development process, but it most commonly occurs after design approval has been granted and when more detailed documentation has begun. Potential builders, or contractors, are notified or invited to tender for the contract to build.
Once the tender is invited, a set time is allocated for the decision process to take place. This is commonly two to four weeks, but it can take several months on some projects.
Some common contract types include:
Open tender: The tender is openly advertised to all building or contracting firms to lodge a bid.
Select tender: A select few building or contracting firms are invited to submit a tender bid. An expression of interest (EOI) or registration of interest (ROI) may be extended beforehand. These exclusive opportunities are often used for commercial projects where the tender schedule is not disclosed.
Prequalified tender: More specific government tenders often require the builder to be prequalified to a certain capability level before they can be considered for tendering. In most cases, the building or contracting firms need to be registered with the government. Prequalified tenders may be specified as open or
Other contract types include design-and-construct; engineering, procurement and construction (EPC); and develop-and-build, which is an informal contract type that is used by BCI for projects where the company developing the project is also building.
Pre-Construction: Summary
Advertising for contractors to submit a bid/proposal
Contractors source pricing for specified products, labour, or services
Shortlisting preferred contractors
Evaluating contractors based on price, quality, experience, timeframe and choice of subcontractors
Awarding main contract
---
Construction
Main Contractor On Site
Site Works Commenced
Construction Commenced
Deferred
Abandoned
Subcontractor Tender Called
Subcontractor Tender Closed
Subcontractor Tenderers Listed
Subcontractor(s) Appointed
Subcontractor Tender Deferred
Subcontractor Tender Abandoned
Main Contractor On Site refers to when the main contractor, rather than a subcontractor, is undertaking the forward/civil/site works. A project is reported as Main Contractor On Site if the forward works will take longer than four weeks; if the works will take less than four weeks, then the project will be reported as Construction Commenced.
When a subcontractor carries out the early works, the project is reported as Site Works Commenced. These forward works often involve demolition, clearing and grubbing, piling and boring, foundation works and site remediation. A project is then reported as Construction Commenced once the concrete slab is being laid or the foundation is being established.
Construction: Summary
Selecting trades/subcontractors
Establishing site presence/commencing early and enabling works
Commencing building works
Managing construction budgets and timeframes
---
Contact us today for more information on how LeadManager can help your business.
Related Posts