>
BCI Equinox Jakarta 2022
BCI Equinox Jakarta 2022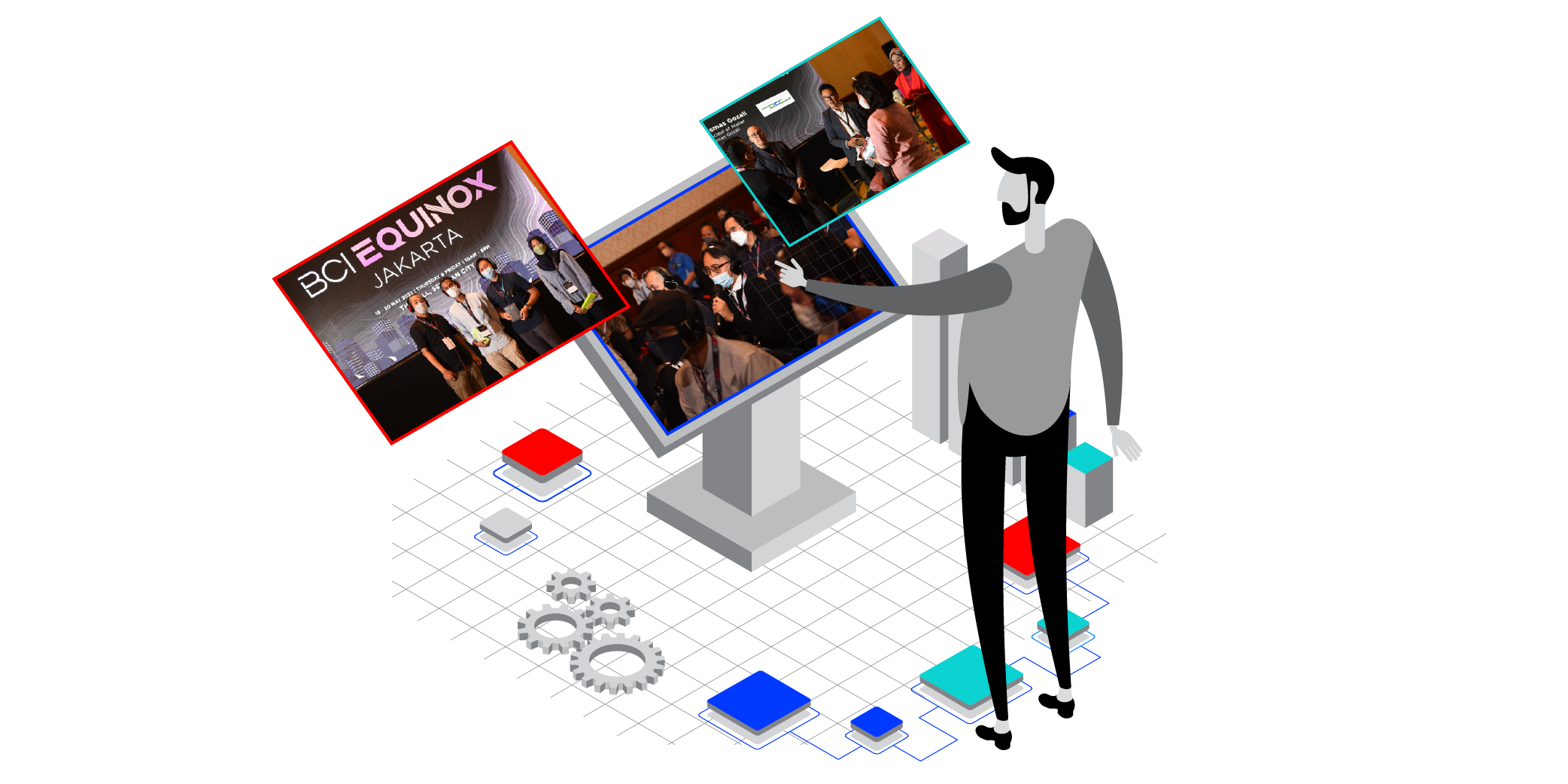 On Thursday 19 and Friday 20 May, BCI Central was proud to host Equinox Jakarta!
From 10:00am to 9:00pm, over two days, The Hall Senayan City, South Jakarta, was host to Equinox Jakarta. Architectural, specification, design and construction professionals were able to connect with leading product suppliers and manufacturers.
The event was abuzz with Industry Talks: a series of presentations that included conversation from IAI DKI Jakarta, HDII DKI Jakarta, IALI, IARKI, GBCI, and more. The following 27 exhibitors also showcased the latest in architectural products and building materials:
Roda Bangun Mandiri
Aquaproof
San Central Indah (Spectrum Paint, Kemtone)
International Finance Corporation
TAK Products & Services
Mossaic Mass
Legrand Indonesia
Petrojaya Boral Plasterboard
BSH Home Appliances
Tischlerzentrum Bandung
Asahimas Flat Glass
Fumira
JJ Paint
Royalboard Banguninti Granito
Epson Indonesia
Wadja Inti Mulia
Mediantara General Sistemnindo
Bardi
Thank you to all those who attended BCI Equinox Jakarta and to our exhibitors for helping make this such a success.
BCI Central looks forward to bringing you more industry innovations at our upcoming Equinox events in 2022.
To keep track of BCI's events, visit:  https://www.bcicentral.com/all-events/
To view the gallery of BCI's events, visit:
Related Posts