>
Life at BCI: Jonnel Almestas
Life at BCI: Jonnel Almestas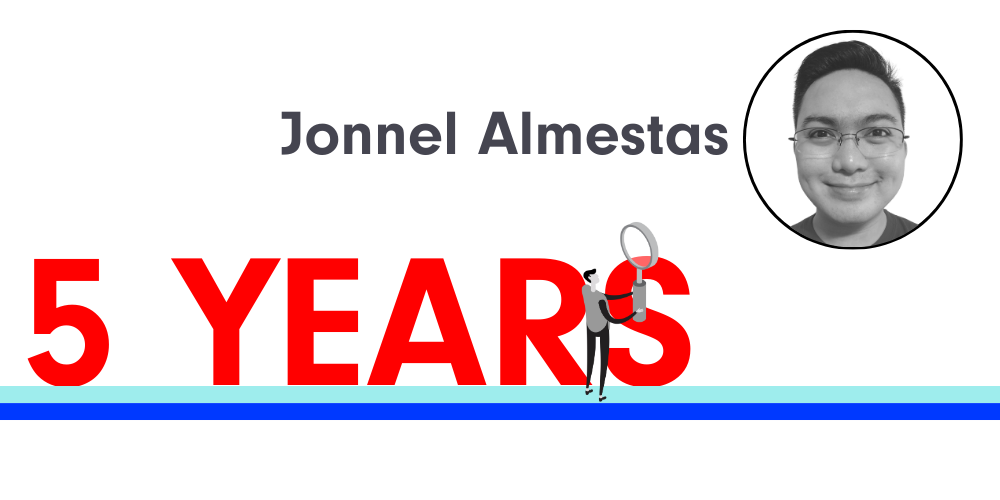 We spoke to Jonnel Almestas who is celebrating 5 years with BCI Central!
"I am very lucky to have been surrounded by such supportive colleagues."
What is your role at BCI? 
Hi, I'm Jonnel Razon Almestas, or Jo for short (also in height lol). I work in the ANZ Research Department as the NSW/ACT Civil Research Consultant, and I've just celebrated my 5th anniversary with BCI. Being one of the senior researchers, I have been entrusted with managing some of the high-profile state and national civil projects. 
What do you enjoy most about your position? 
I know there are other researchers like me who enjoy entering new major projects in the system… well, maybe not listing all of the available consultants on the project haha. There is a lot of information, but I always make sure it is neat and easy to read. Although it's time-consuming work, I get a great sense of fulfilment after I have completed the process of entering the project.  
What achievements are you most proud of? 
I value the quality of projects I enter and update in the system, and I am proud that this effort is evident in my monthly quality management score (QMS). If memory serves me right, in 2019, I was given an award for having the highest QMS average for a year in our division. I can confidently say that I don't just update a project for the sake of 'hitting' or 'going beyond' targets. I make sure that the quality is never compromised. So, I salute those researchers who nail both quantity and quality.  
Meanwhile, this 5th anniversary is indeed a milestone for me. The past three years have been challenging, but I am very lucky to have been surrounded by such supportive colleagues. To my manager, editors, team leaders and teammates, thank you. If not for you, there wouldn't be a work anniversary for me to celebrate! I am happy with these achievements. I have worked hard to be where I am now. 
Can you share with us a favourite memory from your time at BCI? 
If we say 'favourite' means something well liked, then the BCI 20th anniversary celebration was most likely a favourite experience for many. However, I've chosen a memory that is something unforgettable. As a newbie, for four consecutive months, I struggled to hit targets. I could have easily given up, but I was lucky enough to be in a team of researchers who looked out for a struggling, yet determined, colleague like me. Shout out to two great editors who are now both State Managers: Paolo Rellama and Carlo Patrick Manlapaz.  
So, when I hit 100% to target, I, and the whole civil team, received such recognition from the Division Manager at the time, Anton. Not to mention the KitKats we were gifted as well! 
Related Posts