>
Life at BCI: Nicole Berris
Life at BCI: Nicole Berris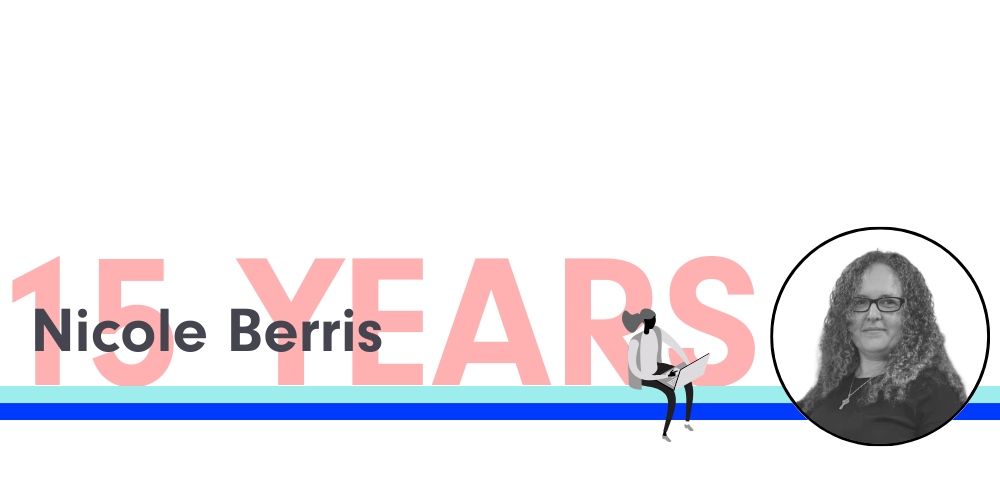 We spoke to Nicole Berris who is celebrating an incredible 15 years with BCI Central!
"Anything I'd consider an achievement is because of my team's dedication and hard work." 
What has your BCI journey looked like so far? 
I've been with BCI for 15 years now. I started in 2008 as a researcher, then a senior researcher, then to editor and team leader, and assisted with incorporating 'What's On New Zealand' information into the BCI system. I was then promoted to New South Wales as a research coordinator, and then on to my research manager role for Queensland and Tasmania. 
What achievements are you most proud of? 
I'm most proud of being able to help support my researchers through the heights of the pandemic when they were going through really difficult times, and it would have been easy to give up. It can be difficult to build and maintain that working relationship with staff remotely because you're asking them to trust and respect someone they've never met. But honestly, anything I'd consider an achievement is because of my team's dedication and hard work. 
What do you enjoy most about your role? 
I'm fortunate to be in the same state as the portfolio I manage, so looking at something on plans and documents and then seeing it as an actual structure can be exciting. Especially if it's a new Bunnings or a food joint that's going to be nearby! 
Who or what inspires you in your career? 
My colleagues are definitely my inspiration in both the Research department and other departments. But in particular, our Queensland Sales Manager, Paul Harman, and our Account Manager, Carissa Bochenski, who, for the 15 years I've been there, have always demonstrated what hard work and dedication look like. And I count myself very lucky to be able to work so closely with them.  
What is a fun fact about you that others might not know? 
My research staff in the Philippines are progressively teaching me Tagalog through a shared spreadsheet. And the phrases range from greetings to, "I haven't had my coffee yet". 
What is the best career advice you have ever received? 
Oxygen mask theory: just like on a plane where you make sure that you've got your oxygen mask on before you help others. I try to be consistent with that kind of thought process, looking after myself and making sure that I'm okay in my work life and my personal life, and then assisting others with doing well in their work life and so forth.  
Related Posts