>
Life at BCI: Sophie Rodgers
Life at BCI: Sophie Rodgers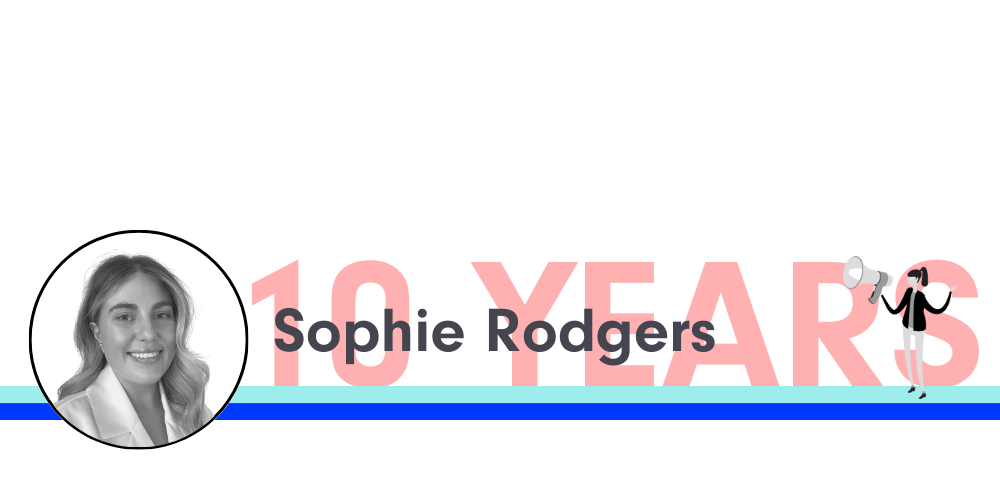 We spoke to Sophie Rodgers who is celebrating 10 years with BCI Central!
"Think of yourself as a lifelong learner."
Where in the world are you and what do you do?   
My name is Sophie, I am based in Brisbane, Australia, and I am the General Manager at SCLspec. 
What has your BCI journey looked like so far?   
I officially started at BCI in 2014 when BCI acquired Architectural Information Services (AIS). At that point I had been with AIS for about a year, where I worked in a junior events role. I have since worked in a few different roles and divisions of BCI, including Learning & Development Manager for AIS and BCI Academy, and Group Communications Manager at Archify. I have been in my current role at SCLspec since January 2023. 
What achievements are you most proud of?  
I think what I feel most proud of when I reflect on my time at BCI is not necessarily any single achievement, but more my willingness to take on new projects and work outside of my comfort zone. This mindset has led to some amazing opportunities at BCI, including my current position.  
What do you enjoy most about your role?   
I have thoroughly enjoyed getting to know my team at SCLspec and understanding how the business and specification consulting works. There is a very high level of expertise within my team, so I am learning something new every day.  
Who or what inspires you in your career?   
I'm inspired by those around me—my team at SCLspec and my colleagues at BCI. We have a diverse collective of really driven individuals who I feel inspired by every day. 
What is a fun fact about you that others might not know?   
Outside of work, I enjoy a DIY home project. I'm currently working on restoring my 90-year-old casement windows. It's a slow process, and the level of execution is sometimes questionable—but if you don't look too closely it looks good! 
What is the best career advice you have ever received?   
"Think of yourself as a lifelong learner". You are never too experienced to learn new skills or be taught something by your peers. This is something that I try to apply to all aspects of life, particularly in my work. 
Related Posts