>
Life at BCI: Vincent Dalan
Life at BCI: Vincent Dalan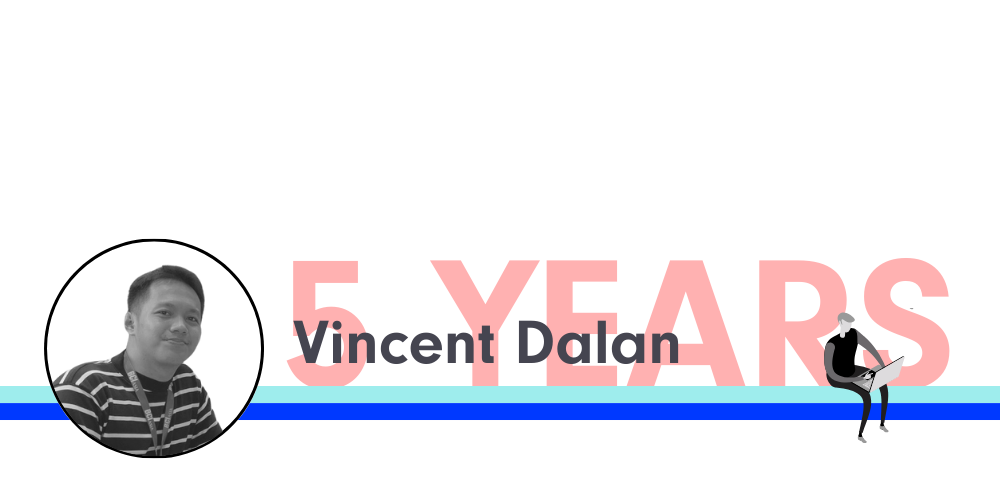 We spoke to Vincent Dalan who is celebrating 5 years with BCI Central
"I have made a lot of valuable relationships that I will treasure and keep forever." 
Can you tell us a little bit about yourself?
Hi, my name is Vince, and I would describe myself as an enthusiastic and hard-working individual. I enjoy late night walks, having meaningful conversations with the people I love and listening to failure turned success stories. I believe that every defeat is an opportunity for growth. 
What is your role at BCI?
I work for the ANZ Research Department out of the Manila office, and I have done for 5 years now. I am a Performance Team Leader, working with the Brisbane portfolio, handling a team of 3 who are based in Australia.  
Before this, most of my time with BCI was as a Research Consultant for our Victorian portfolio. I think the time I spent as a team member, with a great mentor in Camille Sison, encouraged and prepared me for my current leadership role.  
What do you enjoy most about your position?
Looking back, no one would have dared to imagine that I would take on this particular role; I was known for being quite laid back and 'chill'. But I always kept my cool under pressure. As time went on, I recognised the need for growth in my career, and so I took the opportunity to become Performance Team Leader.  
It's a challenging role as it comes with a lot of responsibility. But the thing I like most about being a leader is I am able to help my team progress and grow, even if it is just motivating them, especially in the face of adversities. 
What achievements are you most proud of?
I remember seeing a quote saying, "Be the senior you needed when you were a junior". Three or four years ago, I was blessed with leaders that helped get me through those days when I felt a little lost, not knowing how to get an update, or how to get things done when it came to leads or client enquiries. As time went by, and I gained more experience and knowledge in research, I was able to help my colleagues in overcoming those days when they too were feeling a little lost.  
I enjoy supporting others in their accomplishments. Being able to work with them and see them accomplish great things is one of the achievements that I am most proud of. 
Can you share with us a favourite memory from your time at BCI?
If I were to pin point one memory, I think that would be the BCI anniversary spent in Batangas. Otherwise, all the times spent with friends make up my favourite memories here at BCI. I have made a lot of valuable relationships that I will treasure and keep forever.  
Related Posts