>
BCI Asia Awards Philippines & BuildCon Manila 2022
BCI Asia Awards Philippines & BuildCon Manila 2022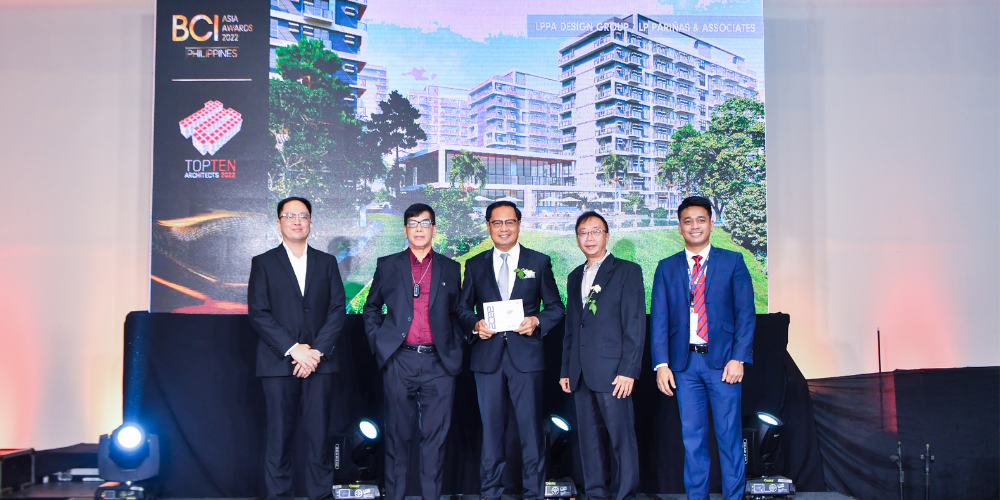 BCI Asia Awards Philippines
On Tuesday 21 June, BCI Central was proud to host BCI Asia Awards Philippines!
The event, held at the SMX Convention Centre Manila, recognised the top 10 property developers and the top 10 architects in the Philippines, ranked by the total value of projects under construction in 2021. These rankings were also weighted by the extent of the firms' sustainability efforts, encouraging the creation of socially responsible architecture.     
This awards ceremony marks the beginning of the BCI Asia Awards circuit, happening in June and August, across seven countries in Asia: Hong Kong, Indonesia, Malaysia, Philippines, Singapore, Thailand and Vietnam.
The recipients of the FuturArc Prize (FAP) and the Interior Design Awards (IDA) will be announced on the respective FuturArc and Construction Plus Asia websites.
Congratulations to all the award winners!
Top 10 Architects 2022
Aidea Inc
Arch Jonathan O. Gan & Associates
Archiglobal, Inc
ASYA
Casa + Architects, Inc
Edward Co Tan + Architects
JSLA Architects
LPPA Design Group
Visionary Architecture (VisionArch), Inc
WTA Architecture + Design Studio
Top 10 Developers 2022
8990 Holdings Inc
Ayala Land, Inc
Cebu Landmaster Inc
DMCI Project Developers, Inc (DMCI-PDI)
Megaworld Corporation
Priland Development Corporation
Pueblo De Oro Development Corporation
Robinsons Land Corporation
SM Prime Holdings, Inc
Vista Land & Lifescapes, Inc
BuildCon Manila
On Tuesday 21 June, BCI Central was proud to host BuildCon Manila!
Almost 600 members of the architectural, specification, design and construction communities gathered at the SMX Convention Center Manila for BCI's Building Construction Innovation Show. Product suppliers and manufacturers showcased their products and services at this boutique cocktail and networking trade show.
The Technology Hub saw a powerful series of industry presentations from the following presenters:
CIM Technologies
Ecosystem Technologies
EEI Corporation
Geberit Philippines
Panasonic
Signify
Thank you to all those who attended BuildCon Manila and to our exhibitors for helping make this such a success.
Awards & event partners:
IFC – International Finance Corporation, Boysen, Kohler, Schindler & Technal
To keep track of BCI's events, visit: https://www.bcicentral.com/all-events/
To view the gallery of BCI's events, visit: https://bcicentral.gallery.com/bciasiaawardsphilippines2022/
Related Posts