>
BCI Construction League – New Zealand 2023
BCI Construction League – New Zealand 2023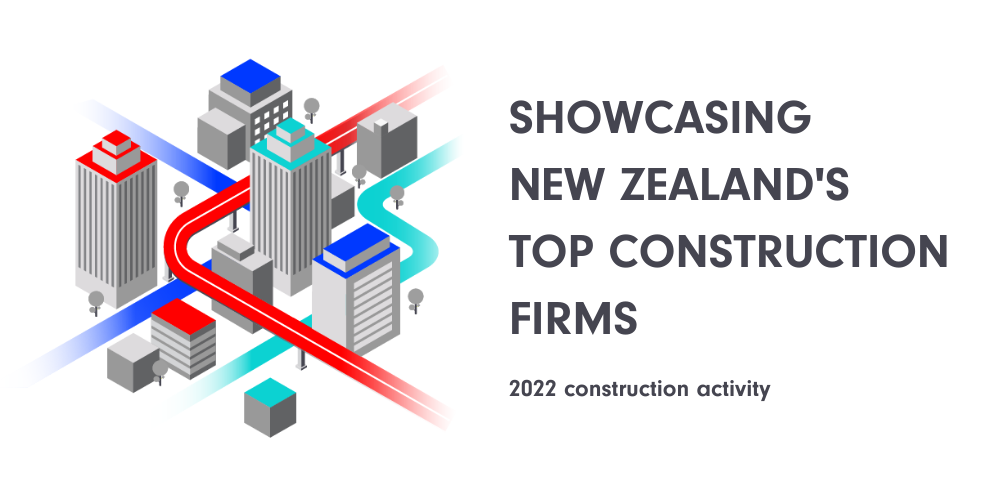 BCI Central is proud to announce the release of the inaugural BCI Construction League – New Zealand 2023.
Grab your free copy of the report!
Global supply shortages and the rising cost of materials and labour continue to test the construction industry and its workforce. Despite these challenges, New Zealand's leading firms have broken ground on an impressive number of projects, adapting to the ever-evolving construction landscape. 
The BCI Construction League – New Zealand 2023 Report
BCI is uniquely positioned to showcase the firms that played the biggest roles in boosting the industry and economy, and in the case of the BCI Construction League, list the top 50 construction firms starting work across New Zealand.  
Construction firms are ranked by the total value of projects that commenced construction in 2022. The report includes a breakdown of the total number of projects for each firm and their average project value.    
New Zealand's top 50 builders commenced construction on 488 projects in 2022, with the top 10 builders accounting for 167 of these projects. 
"While 2022 saw restrictions lifted in most parts of NZ, the ripples of the pandemic continued to impact the construction industry. Shortages and severe cost increases in skilled labour and supplies caused project delays, cancellations and the collapse of numerous companies in the sector.  
"Despite the mounting challenges, numerous new companies got their start and thousands of projects commenced construction across the country. NZ's builders are persisting and adapting to meet the unwavering commercial and residential market demands", Chief Data Officer, Michelle Aizenberg, said. 
The Construction League report, researched from a variety of sources including BCI Central's construction project database and direct submissions from construction companies, provides valuable insights into the state of the New Zealand building industry, the projects and businesses shaping our built environment.    
For more insights, get your free copy of the report.
Related Posts