>
BCI Equinox Singapore (November) 2022
BCI Equinox Singapore (November) 2022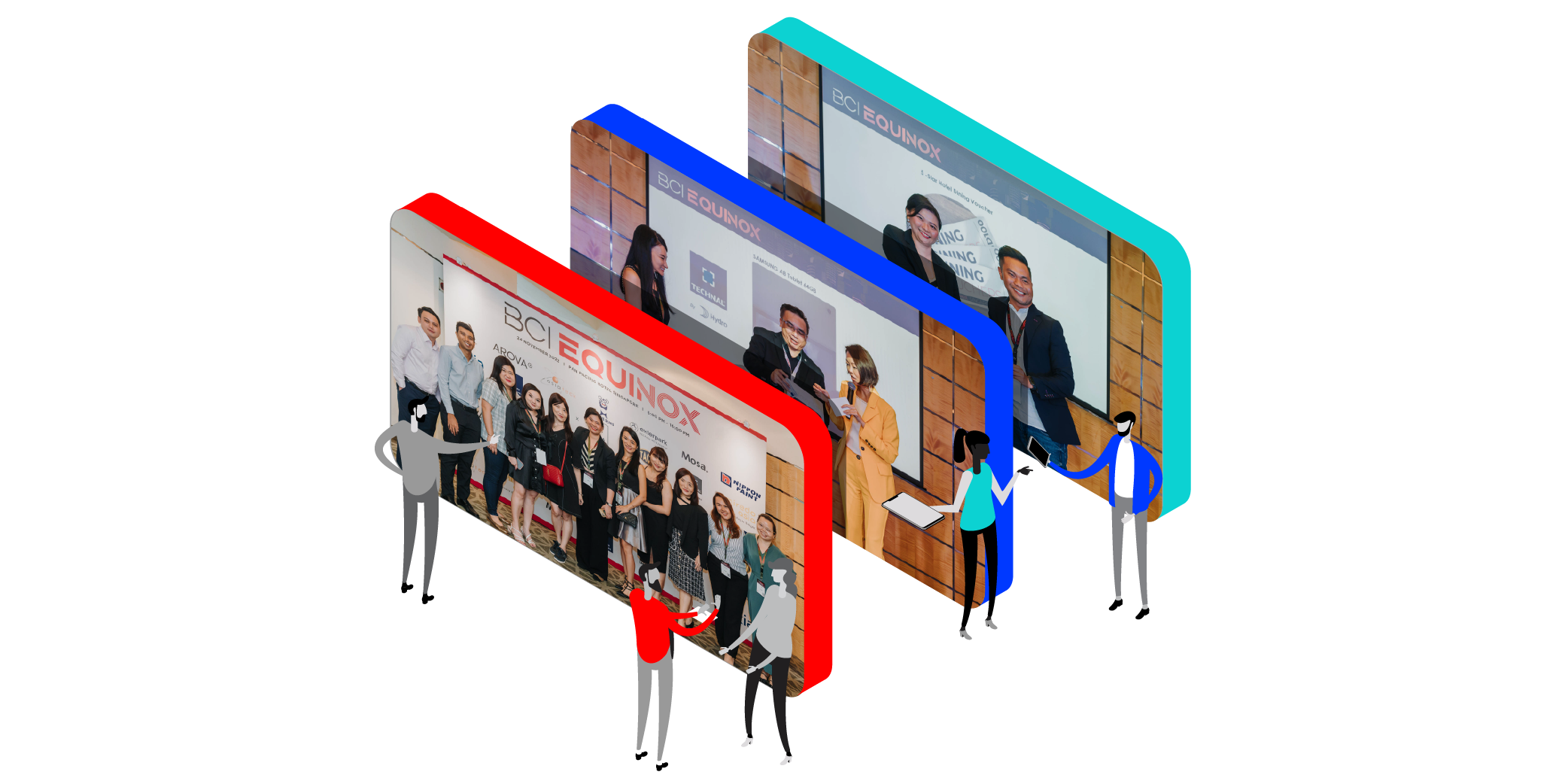 On Thursday 24 November, BCI Central was proud to host Equinox Singapore!
This boutique event was held at the Pan Pacific Hotel, Singapore. A crowd of 190 design professionals attended and saw new and innovative products and building materials showcased by the following 13 exhibitors: 
Asiateck
Cycling Bears
Mireda Asia
Oikia
Reynaer Aluminium
Sapphire Windows / Otiima
Tacam Steel
The Technology Hub was popular throughout the event with a number of presentations, including:
Product presentation by Technal
Product presentation by Tacam Steel
Enough about BIM! We must focus on 2050 Carbon Neutrality by Frederico Ramos, Aedas Pte Ltd
Learning to Build Better by Mark Ong, P&T Consultants
BCI Equinox continues to play a vital role in reaching out to regional audiences and supporting the construction industry in a safe manner. The wide range of presentations, from technology to current affairs, continues to help share knowledge on how to build and maintain a more robust industry and workforce.
Thank you to all those who attended BCI Equinox Singapore and to our exhibitors for helping make this such a success.
To keep track of BCI's events, visit: https://www.bcicentral.com/all-events/
To view the event gallery, visit: https://gallery.bcicentral.com/equinioxsingaporenovember2022/
Related Posts