>
BCI Highlights & Awards Thailand 2022
BCI Highlights & Awards Thailand 2022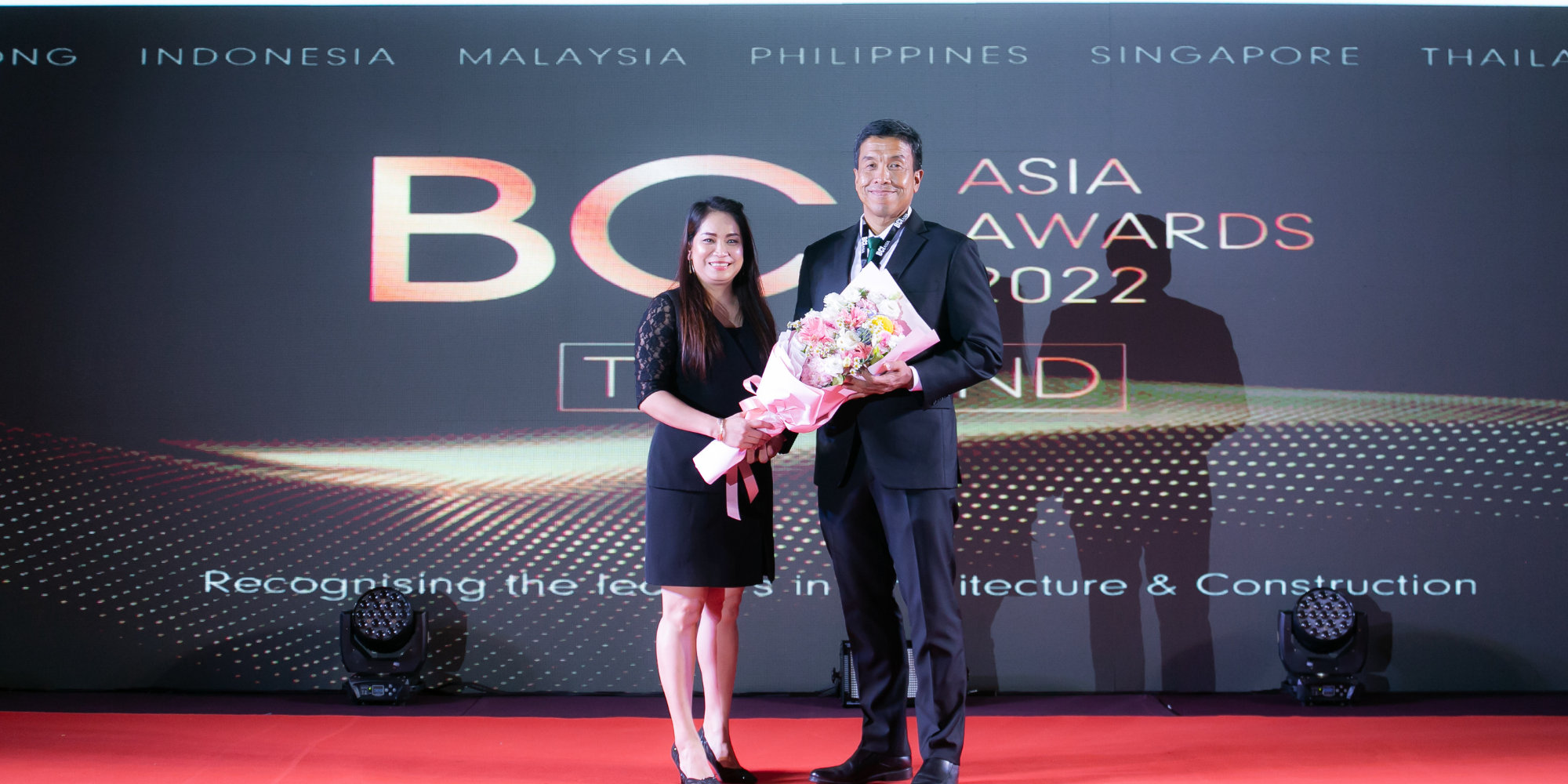 On Tuesday 29 November, BCI Central was proud to host BCI Highlights & Awards Thailand!
Combining BCI Equinox and the BCI Asia Awards, this event was a great opportunity for members of the design and construction communities to network, connect and celebrate their achievements. It also encourages the creation of socially responsible architecture.
Thailand's top 10 property developers and top 10 architecture firms were recognised at the BCI Asia Awards ceremony, hosted at the Siam Kempinski Hotel in Bangkok. The award-winning companies are ranked by the total value of projects under construction in 2021, with consideration for the extent of the firms' sustainability efforts as well.
Mr. Chadchart Sittipunt, Bangkok Governor, was our esteemed guest of honour.
Congratulations to all the award winners!
Top 10 Developers 2022
Central Pattana Residential
Lalin Property Public Company Limited
Land and Houses Public Company Limited
Magnolia Quality Development Corporation Limited
Origin Property Public Company Limited.
Pruksa Real Estate Public Company Limited
Risland (Thailand) Company Limited
SC Asset Corporation PLC
Supalai Public Company Limited
Urban Holdings Limited
Top 10 Architects 2022
A35 Architect Co.,Ltd.
Architects & Associates Co.,Ltd.
Arsomsilp Community and Environmental Architect Ltd.
Atom Design Co.,Ltd.
DB STUDIO Co.,Ltd.
Design + Develop Co.,Ltd.
Palmer & Turner (Thailand) Ltd.
SV Architects and Associates Co.,Ltd.
Tandem Architects (2001) Co., Ltd.
The Beaumont Partnership Co., Ltd.
The event also showcased winners and merit recipients of the BCI Asia Interior Design Awards.
BCI Asia Interior Design 2022 awardees:
Small Category: Winner: PLA2 – Dersyn Studio Co. Ltd.
Medium Category: Merit: ISB Elementary School Cafeteria – Interior Architecture 103 Co. Ltd.
The Technology Hub was popular throughout the event with a number of presentations, including:
One-stop service to the bathroom & sanitary by Villeroy & Boch
The world's leading aluminium building system by Technal
A quality brand Japanese products of home appearance and kitchen by Rinnai
Thank you to all those who attended and our event partners for helping make this occasion such a success.
To keep track of BCI's events, visit: https://www.bcicentral.com/all-events/
To view the event gallery, visit: BCI Highlights & Awards 2022
Related Posts