As a global provider of pre-construction data and software solutions, BCI Media Group, inclusive of BCI Asia, BCI Australia, and BCI New Zealand have been rebranded and united under one new brand: BCI Central. This marks a significant milestone in our journey, providing an opportunity to reflect on the profound success of our original BCI Media Group brands, as well as our aspirations as we take this next step into an exciting and bright future.
The History of Our Construction Data Software
For over 20 years, BCI has helped businesses maximise their growth and sales success within the construction industry. Founded by Matthias Krups in 1998, BCI's first contribution to the construction market saw printed and saddle-stitched project information sent out by mail. The launch of the original LeadManager platform in 2002 saw the introduction of our first SaaS with live construction project information and CRM capabilities.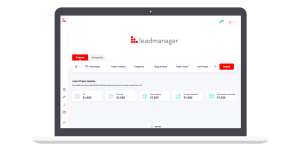 Today, the rise of big data, machine learning and artificial intelligence has transformed the way we view large quantities of information. Data points are starting to direct us towards business opportunities, to smarter decisions, all while offering insights into what the future will hold. The clarity we have to gain through vast connections in construction networks will lead to better outcomes for projects and their stakeholders.
From BIM modelling and other design tools, enhanced mapping and planning software, to project management and smarter payment solutions, construction technology has evolved and will only grow stronger in its adoption and usage. The new generation of LeadManager, launching in 2022, will mark another leap forward in our commitment to remaining ahead of the curve in providing a full suite of software products which harness world-class construction intelligence and technological advancements, and our commitment to delivering on our clients' demands.
The Leading Provider of Construction Project Data & Solutions
Over the years, BCI has continued to embody the values of Boldness, Commitment and Integrity while working to remain at the forefront of the construction industry. With offices across the Asia-Pacific region and in America, BCI is excited to continue to offer our renowned and trusted services from the new BCI Central brand.
Discover how BCI Central can help drive your sales success, today. 
See LeadManager for yourself with our free demo. Find out more.
---
Video transcript:
At BCI, we have supported our clients with construction intelligence for over 20 years now.  
Long before Big Data and Software as a Service were common terms, we embarked on a journey to make construction more efficient with the power of information and technology. From our humble beginnings sending paper-based bulletins, we understood that the more you know, the better your decisions can be. Especially in our sector.
Data-enabled software solutions that drive your business and sales success form the essence of who we are at BCI. Now more than ever, our ongoing tracking of construction market activities combined with the relentless innovation of our software solutions play an essential part in supporting countless construction professionals in their day-to-day challenges. 
True to this new and enhanced role of bringing data to life with technology, we are changing our brand as well. From December onward, we will become BCI Central.  
We are still the same company and team, but as BCI Central we are moving even closer together with a unified brand and suite of solutions that enable industry players to track and manage, plan and analyse, and engage and network with their peers across the region.   
Stay tuned for more exciting updates about our new LeadManager solution in early 2022 as well. 
On behalf of the entire team welcome to the new BCI, welcome to BCI Central.