>
The 4 Key Construction Project Stages in Australia
The 4 Key Construction Project Stages in Australia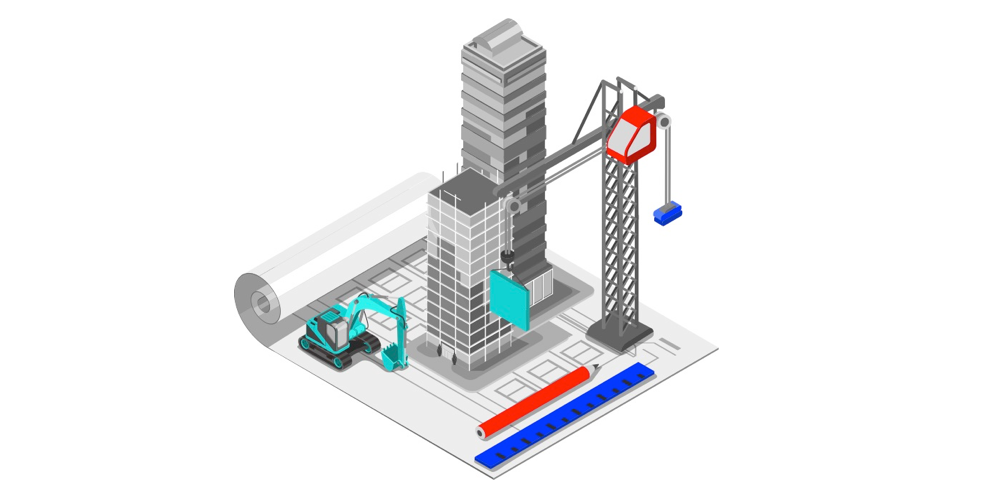 LeadManager is purpose built for the construction, mining and architectural sales environment. Our platform offers comprehensive details across the key milestones in establishing a project, broken down into four stages: Concept, Design & Documentation, Pre-Construction and Construction.
We examine the key details of the project stages below—specifically for projects in Australia—complete with a brief overview of what each stage includes.
Concept
Design Tender/Competition
Design Contract Awarded/Competition Winner
Early Planning
Rezoning
Deferred
Abandoned
Before any project can commence, a basic outline or concept must be established. During this early planning stage, a feasibility study may be conducted. This is where the developer looks at the financial viability and demand in the area for their project.
For smaller projects, feasibility might be quite informal. For larger projects, and those involving government departments, a formal feasibility study may be required.
Formal feasibility studies examine the potential of the proposed development. Studies may include environmental assessments and assess any effects on existing heritage values for the community—there is usually a community consultation period.
The site for a development may be chosen before early planning takes place or after sketch plans are underway. Once a site is chosen, there may be rezoning issues that need to be considered. The new development must meet the zoned use (commercial, industrial or residential) of the land in order for the development to be built; if it does not, then a rezoning application will need to be submitted.
Rezoning for larger projects can be quite complicated. It can involve larger planning concepts such as environmental and structural plans.
Concept: Summary
Proposing the project
Evaluating the business model
Deciding whether to proceed
Appointing a designer
---
Design & Documentation
Plans In Progress
Development Application
Development Approval
Documentation In Progress
Building Consent Application
Building Consent Approval
Appeal Lodged
Site For Sale
Deferred
Abandoned
Once an architect or designer has been appointed, sketch plans can commence. Sketch plans are early drawings that help define the scope of the project as well as pave the way for submitting the development application (DA).
The DA, submitted to the council or relevant consent authority, outlines the proposed development and is often accompanied by an urban or town planning report. Other reports, such as a traffic impact report or a fauna and flora report, can also be submitted.
If the government authority refuses development approval, or approves the application with strict conditions, the developer may lodge an appeal with the courts.
Documentation In Progress refers to the detailed designs that are usually undertaken after the DA has been approved. These designs are the blueprints for the project and are commonly completed by an architect, engineer, or the builder. These documents will be used for the tender process and to submit a building application (BA).
A building approval, sometimes referred to as a construction certificate, is an application for approval to build. It is the last approval that needs to be obtained before construction can commence. This approval can be granted by the council or a private certifier who acts on the council's behalf. The certifier will assess the detailed designs (documentation) against national and state construction standards.
Design & Documentation: Summary
Defining how projects fit into the local area
Defining exterior characteristics and specifying exterior products
Submitting plans for approval, appealing decisions, gaining approval
In-depth planning and drafting of architectural drawings or schemes
Specification of products to be used internally
Engaging consultants and engineers
Preparation of tender documentation
---
Pre-Construction
Expressions Of Interest
Tender Called
Tender Called (Tenderers Listed)
Tender Closed
Tender Closed (Tenderers Listed)
Contract Awarded/Builder Appointed
Deferred
Abandoned
Builders can be appointed at any stage of a project; they can also be appointed in a number of different ways.
Many projects, particularly government-funded developments, require builders to be selected via the tender process. This can happen at almost any stage of the development process, but it most commonly occurs after development approval has been granted and when more detailed documentation has begun. Potential builders, or contractors, are notified or invited to tender for the contract to build.
Once the tender is invited, a set time is allocated for the decision process to take place. This is commonly two to four weeks, but it can take several months on some projects.
Some common contract types include:
Open tender: The tender is openly advertised to all building or contracting firms to lodge a bid.
Select tender: A select few building or contracting firms are invited to submit a tender bid. An expression of interest (EOI) or registration of interest (ROI) may be extended beforehand.
Prequalified tender: More specific government tenders often require the builder to be prequalified to a certain capability level before they can be considered for tendering. In most cases, the building or contracting firms need to be registered with the government. Prequalified tenders may be specified as open or select.
Negotiated contracts: The development team may already have one or two builders in mind for a project based on the builder's reputation or an existing relationship from previous projects. The developer will negotiate cost, timeframe, special conditions, and, once agreed, will sign contracts to appoint the builder of choice.
Other contract types include design-and-construct and develop-and-build, which is an informal contract type that is used by BCI for projects where the company developing the project is also building. For large projects, popular contract methods include early contractor involvement (ECI); engineering, procurement and construction (EPC); engineering, procurement and construction management (EPCM); public-private partnership (PPP); construction management; and project management.
Pre-Construction: Summary
Advertising for contractors to submit a bid/proposal
Contractors source pricing for specified products, labour, or services
Shortlisting preferred contractors
Evaluating contractors based on price, quality, experience, timeframe and choice of subcontractors
Awarding main contract
---
Construction
Main Contractor On Site
Site Works Commenced
Construction Commenced
Deferred
Abandoned
Main Contractor On Site refers to when the main contractor, rather than a subcontractor, is undertaking the forward/civil/site works. A project is reported as Main Contractor On Site if the forward works will take longer than four weeks; if the works will take less than four weeks, then the project will be reported as Construction Commenced.
When a subcontractor carries out the early works, the project is reported as Site Works Commenced. These forward works often involve demolition, clearing and grubbing, and site remediation. A project is then reported as Construction Commenced once the concrete slab is being laid or the foundation is being established.
Construction: Summary
Selecting trades/subcontractors
Establishing site presence/commencing early and enabling works
Commencing building works
Managing construction budgets and timeframes
Handover to client
---
LeadManager also reports on mining, oil and gas projects; for a complete overview of how LeadManager reports on these projects, click here!
Contact us today for more information on how LeadManager can help your business.
Related Posts