>
Industrial Sector Snapshot Report in New Zealand 2023
Industrial Sector Snapshot Report in New Zealand 2023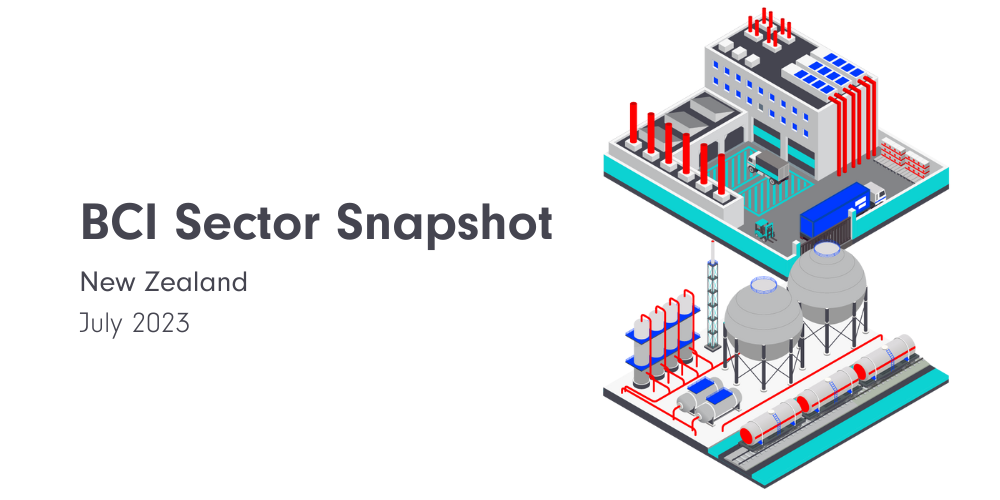 Download your free BCI Sector Snapshot: Industrial report
An increasing number of companies in Aotearoa are looking to manufacture locally thanks to the advantage of greater control over product development as well as mitigating supply chain risk.
Industrial Construction Sector Analysis in New Zealand 2023
As of July 2023, BCI is reporting on almost 900 active industrial projects in New Zealand, worth more than 9.5 billion NZD. From warehousing and logistics to workshops, agricultural facilities and more, the majority of industrial builds (60.88%) are at the Design & Documentation stage of the development pipeline. It is not surprising then that 66.81% of the total value of industrial projects can also be attributed to work at Design & Documentation, where one of things we can see happen is resource and building consents being submitted and assessed by the council or relevant consent authority.
While the Northern Region has only 39 more projects than its southern counterpart, these projects boast an impressive total value of approximately 7.61 billion NZD—that's more than five times the value of projects located in the Southern Region.
For more information, click here to download your copy of the industrial sector snapshot report in New Zealand 2023.
HAPPY VALLEY MILK – FEATURED INDUSTRIAL PROJECT
PID: 111751017
Approximate Value: 280M NZD
Project Type: DAIRY FACTORY – single storey
Sector: Industrial
Stage: Design & Documentation
Location: Otorohanga Dist, New Zealand
*All values as of 24 July 2023
Key Market Players in the Industrial Sector
Our Sector Snapshot report ranks the leading developers, architects and builders based on their total construction project value over the past 12 months, as reported by BCI Central. KiwiRail Holdings Ltd – Auckland, Chibnall Buckell Team Architects Ltd – Hamilton, and Fletcher Construction – Head Office & Auckland Region ranked as the top developer, architect and builder respectively in the industrial sector.
Discover the complete list of the top 3 developers, architects and builders in our industrial sector snapshot report in New Zealand 2023.
Industrial Construction Leads & Project Database
BCI LeadManager offers comprehensive information on active industrial projects in the development pipeline. Additionally, BCI Analytix provides in-depth analysis of construction activity by sector, stage and location, as well as prominent market players within any given sector.
For further details, download your copy of the BCI Sector Snapshot: Industrial.
---
Explore our range of free Sector Snapshot reports below:
Related Posts