>
Retail Construction Sector Snapshot Report in New Zealand 2023
Retail Construction Sector Snapshot Report in New Zealand 2023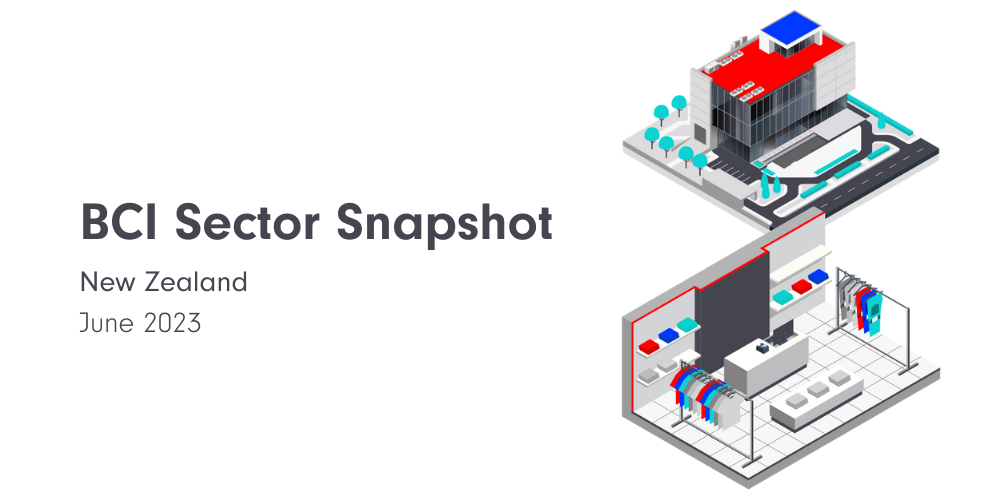 Download your free BCI Sector Snapshot: Retail report 
New Zealand's retail sector is currently facing rising operating and freight costs, as well as inflationary pressures. While confidence in meeting sales targets may be low, New Zealand retailers continue to be some of the biggest employers in the country.  
Retail Construction Sector Overview in New Zealand 2023
As of June 2023, BCI is reporting on 376 active retail projects in New Zealand, worth over 6.73 billion NZD—that's shopping centres and supermarkets, showrooms, petrol stations and more. Just over 50 of these projects are at the Concept stage and have a combined total value of 3.22 billion NZD. Approximately 2.45 billion NZD can be attributed to projects at Design & Documentation, where detailed designs are assessed against national construction standards before the project can be approved for build. 
New Zealand's Northern Region leads the retail sector with 180 projects valued at over 4 billion NZD. While the Southern Region also features more than 100 active retail projects, the total value of these is half of the value of projects located in the north.  
For more information, click here to download your copy of the retail sector snapshot report in New Zealand 2023.   
IKEA – AUCKLAND / SYLVIA PARK SHOPPING MALL – FEATURED RETAIL PROJECT
PID:

186153017

 

Approximate Value:

40M NZD

 

Project Type:

Retail Warehouse for Shopping Mall – 3 storey

 

Sector:

Retail

 

Stage:

Design & Documentation 

 
Location:

Auckland, New Zealand

 
*All values as of 27 June 2023 
Key Market Players in the Retail Sector
Our Sector Snapshot report ranks the leading developers, architects and builders based on their total construction project value over the past 12 months, as reported by BCI Central. Tauranga City Council, Jasmax Ltd – Auckland, and Mansons TCLM Ltd ranked as the top developer, architect and builder respectively. 
Discover the complete list of the top 3 developers, architects and builders in our retail sector snapshot report in New Zealand 2023. 
Retail Construction Project Leads Database
BCI LeadManager offers comprehensive information on active retail projects in the development pipeline. Additionally, BCI Analytix provides in-depth analysis of construction activity by sector, stage and location, as well as prominent market players in a sector of choice.  
For further details, download your copy of the BCI Sector Snapshot: Retail. 
---
Explore our range of free Sector Snapshot reports below: 
Related Posts