>
Multi-Residential Sector Snapshot Report in New Zealand 2023
Multi-Residential Sector Snapshot Report in New Zealand 2023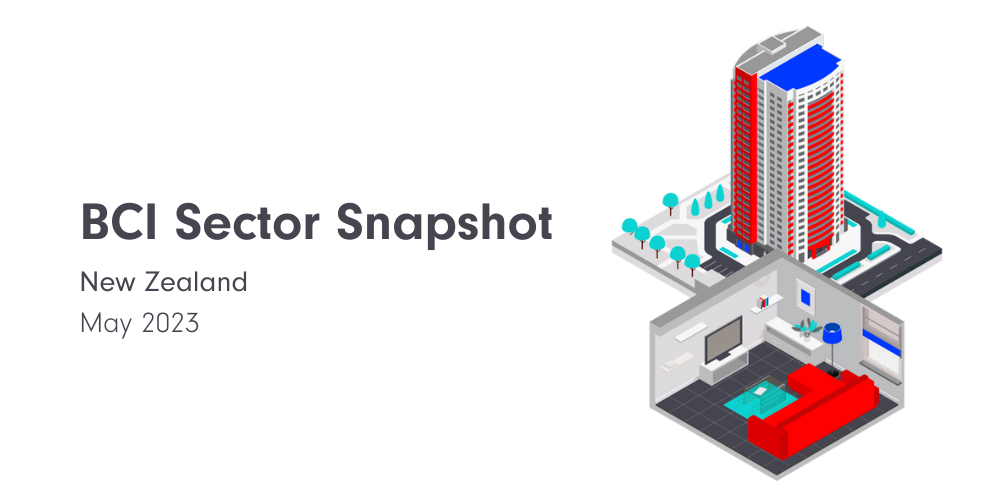 Download your free BCI Sector Snapshot: Multi-Residential report 
As many New Zealanders begin to move away from traditional home-ownership goals, attention is increasingly turning towards large-scale projects built with long-term renters in mind. The rising popularity of these build-to-rent developments has contributed to growth in the multi-residential sector, inclusive of apartments, townhouses and terraced houses, post pandemic. 
Multi-Residential Development Market Analysis New Zealand 2023
As of May 2023, BCI is reporting on over 2,480 active multi-residential projects across New Zealand, worth an impressive 23.73 billion NZD. The Design & Documentation stage dominates the sector, with approximately 75% of the total number of projects in this stage of the development pipeline. This period involves detailed planning, architectural design and preparation of construction documentation. Unsurprisingly, these projects at Design & Documentation also account for over half (64.69%) of the total value of multi-residential projects.  
Looking at the projects broken down by regions, we can see that the Northern Region has the largest total value of projects, with over 1,840 projects worth approximately 18.63 billion NZD. The next highest number and value of projects can be found in the Southern Region, with 344 projects totalling almost 3.26 billion NZD.  
For more information, click here to download your copy of the multi-residential sector snapshot report in New Zealand 2023. 
FEATURED MULTI-RESIDENTIAL PROJECT
PID:

46156021

 

Giá trị gần đúng:

221M NZD

 

Loại hình dự án:

APARTMENTS (295) – 3 blocks – up to 12 storey

 

Sector:

Dân cư

 

Địa điểm:

Auckland, New Zealand

 
*All values as of 5 July 2023 
Key Market Players in the Multi-Residential Construction Sector
Our Sector Snapshot report ranks the leading developers, architects and builders based on their total construction project value over the past 12 months, as reported by BCI Central. Kainga Ora – Construction & Innovation/Homes & Communities – Auckland, Architectus – Auckland, and Naylor Love Construction Ltd – Queenstown & Central Otago ranked as the top developer, architect and builder respectively.  
Discover the complete list of the top 3 developers, architects and builders in our multi-residential sector snapshot report in New Zealand 2023.  
Multi-Residential Construction Project Leads
BCI LeadManager offers comprehensive information on the projects undertaken by the top developers, architects and builders in the multi-residential sector. Additionally, BCI Analytix provides in-depth analysis of construction activity by sector, stage and location, as well as the sector's prominent market players.  
For further details, download your copy of the BCI Sector Snapshot: Multi-Residential. 
---
Explore our other Sector Snapshot articles below: 
Related Posts