>
Life at BCI: Alex Evans
Life at BCI: Alex Evans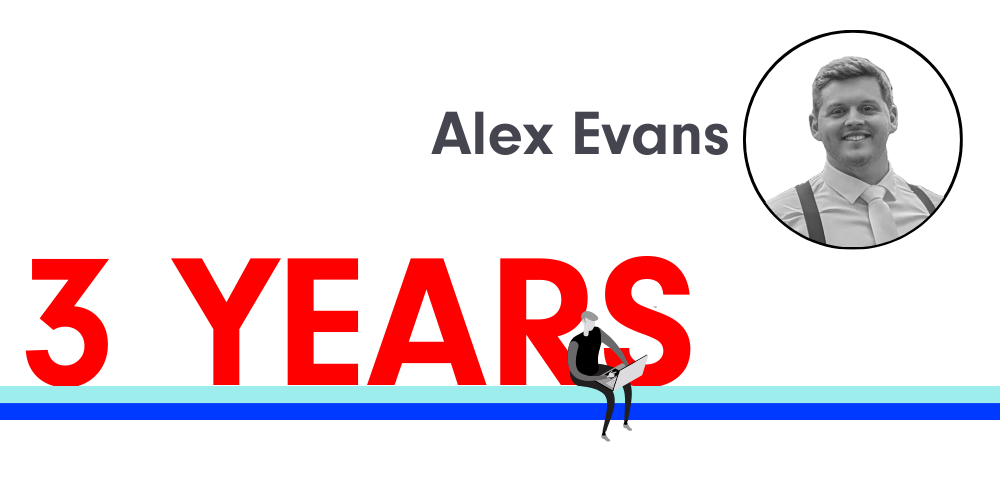 We spoke to Alex Evans who is celebrating 3 years with BCI Central
"The quickest way to learn is to ask questions and, crucially, pay attention to the answers." 
What has your BCI journey looked like so far? 
I joined BCI back in late 2019 on the Account Management team, looking after our members in WA and South Australia. In that role, I found training clients, working with them over a longer period of time, and helping them get the most out of BCI's project data and our different platforms really enjoyable. I was able to learn a lot both about our members' challenges, the opportunities they're chasing, how they use the platform and what we can improve to help them get even more out of their subscription.  
In mid 2020, I joined a working group whose focus was the new generation of LeadManager. After 18 months on that project, back in January of 2022, I moved full time into the solution development side of BCI as a Business Analyst. Since that time, we've launched the new LeadManager, a new mobile app and the second generation of Analytix. There's also been a great deal of development on the Archify side, and we've got a load of other exciting things in the pipeline, so we've definitely been busy over this period! 
What achievements are you most proud of? 
Before I dive into what I myself am most proud of, I'd like to acknowledge the team around the new LeadManager. Developing, delivering and moving our members on to NLM has been the definition of a team effort. But without our Head of Product, Aditya Perdana, and the expert team that he's built around him, none of it would have been possible. I think the way that we've developed the way we work together across borders, time zones, cultures and languages, and how we collaborate and communicate with other areas of the business to achieve different solutions is what I'm personally most proud to have been a part of. 
What do you enjoy most about your role? 
My favourite part of the Business Analyst role here at BCI is the sheer amount of learning and investigating we do each and every day. Much of that is through discussions with different parts of the business or with our members directly, in which we find out what challenges they're facing, and try to work through what features or modules we could deliver to overcome them. I find it really satisfying to break down a problem into all of its parts and then map everything out until we've defined a solution that we can then roll out. It is a very rewarding process, taking all those different perspectives and using them to build something better or new. 
What does a typical workday look like for you? 
For me, the typical workday starts off reviewing new requests or responses on current projects. I then follow that up with a daily stand up with the team. In this, we look at anything that came up over the last 24 hours and also look ahead to the next 24 hours to see if there's anything that we need to collaborate on. It's also a really good time to tackle any of the more technical questions which I need support in answering! After that session, we typically dive into reviewing our product backlog, or meet with different departments to workshop some issues or requests in more depth. In the afternoon, I then try to get a few hours of focus time in which I can really dive deeper into the projects we're currently working on and drive these forward.  
What is a fun fact about you that others might not know? 
I'm bilingual and can speak German, having lived and worked over there for five years. Before I came to BCI I was putting my German to work as a translator for a magazine publisher in Stuttgart. I also often refer to the Business Analyst role as being that of a translator, but for business to IT and IT to business, instead of German to English! 
What is the best career advice you have ever received? 
I think the best advice I ever received was that, "there is no such thing as a stupid question as long as it's the first time that you're asking it". I think that's both great general advice, but also really good advice in the BA role. The quickest way to learn is to ask questions and, crucially, pay attention to the answers. Every new question gives a new perspective on an issue and, critically, means we don't have to rely on as many assumptions. 
Related Posts