Whether you are a professional contractor or planning to renovate residential homes in the future, it's best to know the different construction terms so that you are not left out of conversations during the various stages of a project. 
Check out our glossary of the latest construction terminologies before diving into your next project.
A
Addendum: An attachment to the original contract, used to clarify and add items
Alterations and Additions: Modification of the existing structure, often for a change of building use
Analytix: Analytix, powered by BCI Central, combines historical construction data with AI to provide top-level and strategic insights into construction activity by sector, stage and location, as well as mapping relationships between different industry players
Archify: A digital specification solution, powered by BCI Central, that helps architects build their brand profile and search, source and specify products
Architect: A skilled professional who plans, designs and oversees construction projects
B
Bid: A contractor or supplier's submission, typically as part of a tender process
BIM: Building Information Modelling allows construction professionals to collaboratively plan, design and construct a digital representation of a project with realistic dimensions
Bill of Quantity (BOQ): A document used in tendering to define the quality and quantity of materials, parts and labour, and their associated costs
Builder: Typically, the main contractor on construction projects—often distributes contracts to varied third parties, known as subcontractors, to perform work on their behalf
Bye-Laws: A set of rules and regulations that developers have to abide by while developing projects for building safety and use during construction and occupancy
C
Computer-Aided Design (CAD): Allows designers to produce 2D drawings and 3D virtual models of buildings, structures, machines and parts
Civil and Infrastructure Projects: Projects carried out to facilitate other projects, or for the common good. Examples may include roads, bridges, landscaping, or water treatment plants or pipelines
Commercial Projects: Used for commercial purposes, for example offices, hotels or restaurants
Concept Stage: During this project stage the concept or schematic design is being developed. In most cases, the developer will formulate an idea of the purpose of the site and conceive what they will build to achieve this. The developer appoints an architect, who will produce a concept design for the building
Consultant: Provides professional or expert advice in a particular area that cannot be provided by the design specifier or the main contractor. Consultants can work through all stages of construction
Construction Stage: This project stage encompasses early works, such as demolition, clearing and site remediation, and the commencement of construction, including the concrete slab being laid or the building foundation being established
Construction Certificate: An application for approval to build which can be granted by a council, or a private certifier acting on behalf of the council. It is the final approval to be obtained before construction can commence, and can also be referred to as a building approval
Contract: A formal written or spoken agreement between parties that is legally binding. It outlines the rights and responsibilities as agreed between, for example, a builder and a client
Contractor: Commonly referred to as the builder, they carry out the main building works and are responsible for the day-to-day oversight of the construction site, management of vendors and trades (subcontractors). The general contractor considers the cost of materials, equipment and the cost of labour to provide the owner or developer with an approximate price for the project
Contract Document: Written documents that define the roles and responsibilities of the parties to the contract and a detailed description of the work or service to be undertaken
Continuing Professional Development (CPD): The learning activities—training workshops, conferences, events, e-learning programs—professionals participate in to develop and broaden their knowledge and skills
Customer Relationship Management (CRM): A software system that manages company relationships and interactions with existing and new customers
D
Definitive Feasibility Study: A high-accuracy study used to determine the financial and technical viability of a project. It assesses timelines and offers detailed costs for constructing a mine and any associated facilities  
Design: The design of the building forms the basis of the documents which eventually become the detailed plans for the building
Design/Construct: The same company is appointed to complete the designs and undertake the construction. A design/construct builder can be appointed at the early planning stage or at the documentation stage. This contract type is often considered to be cost effective
Design Specifiers: Design specifiers are decision makers during the planning and design stages of a project. They have the authority to specify certain products, brands, or performance requirements. Design specifiers can include architects, consultants, engineers, interior designers, developers, owners, and sometimes builders
Developer: An individual or organisation who acquires land and develops or redevelops it through construction
Development Types: New; extension; alterations and additions; refurbishment; interior design; and reinstatement
Documentation Stage: Once the design has been completed, the architect draws up detailed plans for the building. During this project stage, specification and working drawings are being drafted. These plans give detailed dimensions and show where building components—for example, windows and lifts—are located. These final drawings are submitted as a construction certificate or building application to council or a private certifier who acts on behalf of council. By this time, an indication of the approximate start date for the project can be made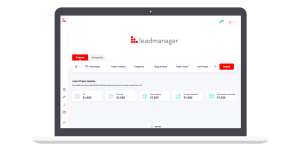 E
Engineer: A skilled professional who deals in the planning, design, construction, operation, renovation and maintenance of buildings
Engineering, Procurement and Construction Contract (EPC): Commonly used in the renewable energy industry. An EPC contractor is responsible for the design, procurement and construction of the project, using technical and functional specifications from the project owner or principal
Engineering, Procurement and Construction Management Contract (EPCM): Sees the contractor take an administrative role in the engineering and design of the project. The EPCM contractor is not directly involved in the building and construction of the project, but is responsible for the overall management on behalf of the owner or principal
eProcure: eProcure is your 360° procurement solution, providing an innovative, cost-effective approach to managing all the tasks involved in sourcing products and services
Equinox: Our architectural and building product exhibition, boosting brand awareness and generating new project opportunities in a networking environment
Exploration License Application (ELA): An approval that allows a company to perform exploration activities on prospective land. These activities may include electromagnetic surveys or various types of drilling
Extension: An increase in the floor area of an existing building
F
Feasibility Study: A developer conducts a feasibility study to examine the financial viability and demand in an area for their proposed project
Forecaster Report: BCI Central's leading monthly indicator of construction contract values hitting the market in the upcoming three months
Front-End Engineering Design (FEED): An engineering design approach used to estimate a rough investment cost. It provides a basis for more detailed design and engineering plans
G
GEM: The leading provider of energy and mining project intelligence, powered by BCI Central, spanning USA, Australia, Canada, Mexico, Indonesia and Vietnam
Graduate – Architect, Engineer, Interior Designer: A person who has graduated from a tertiary institution with a degree in architecture, engineering, or interior design, and is registered as an architect, engineer, or interior designer
Green Star Rating: Independent verification that a project's design, construction and operation is sustainable
I
Industrial Projects: Energy facilities, factories, and other large-scale production facilities that require large complex mechanical, electrical, and instrumentation work. Examples include food and beverage processing and agricultural facilities
Interior Design: Upgrade and aesthetic enhancement of the interior of an existing building; usually ties in with a refurbishment
Interior Designer: The person employed to design the interior decoration of a building  
L
LeadManager: LeadManager, powered by BCI Central, provides clients with live construction project information and contact information for key decision makers across a choice of locations and project sectors
Lease: Land development rights that are provided to developers to construct a building on the property
M
Main Contractor: The person or organisation who is responsible—controls and manages—the project. They may distribute contracts to subcontractors to perform work on their behalf
N
Non-Tender Projects: The main contract is awarded through means other than tender, for example negotiation, the involvement of a Developer-Builder, or the use of a design/construct contract. The main contractor may still call tenders for subcontracts
P
Pipeline Report: BCI Central's leading quarterly report that provides indicators of the value of new construction projects in their early stages (from construction to documentation)
Pre-Feasibility Study: An early-stage analysis of a mining project, designed to provide a basic evaluation of a mineral reserve—if it can be mined effectively and if it will be profitable
Procurement: The act of obtaining goods or services
Product Manufacturers: A person or registered company that produces finished goods from raw materials to be sold to consumers
Product Supplier: A person or business that supplies materials, products or services to customers
Project: The organised process of work carried out to a building, structure, or infrastructure, including construction, renovation or even demolition
Project Manager: Responsible for the management of projects, from planning, executing, monitoring and controlling projects
Project Ownership – Government: Local/council, state and federal projects; determined by where the bulk of the funding comes from e.g. community hall upgrade (local), hospitals (state), railways (federal)
Project Ownership – Joint Venture: Private and government partnerships; not between two private developers or two government agencies e.g. medical facility, aged care, research facility
Project Ownership – Private: Privately funded developments e.g. an apartment block, restaurant, retail shop
R
Refurbishment: Upgrade and/or fit out to the interior or exterior of an existing building
Reinstatement: Renovations, repairs and fit out undertaken to an existing building to restore it to its previous state
Residential Projects: Land developed for residential purposes, such as apartments, houses and estates
Resources Projects: Mining, oil and gas related projects
S
Sales Pipeline: A visual representation of where prospects are up to in the sales process
Scope of Work: An agreement that outlines the work to be done, who will undertake it and when it will be completed
Site: An area or piece of land on which construction work is being or will be performed
Services Projects: Projects that the public needs, such as schools, aged care facilities, and police stations
Specification: A detailed description of the project's requirements to be fulfilled via design, products or services. Specifications are usually prepared by architects or designers
Stages of Construction: Concept; design and documentation; pre-construction; and construction, as reported on by BCI
Subcontract: A contract between a party to the original contract and a third party to provide products or services
Subcontractor: An individual, hired by the main contractor, who specialises in a specific aspect of the project, such as plumbing, electricity, or painting
Supplier: A business seeking to provide goods or services to a buyer
T
Tender: An opportunity issued by a buyer who is seeking the supply of goods or services
TenderSearch: TenderSearch, powered by BCI Central, is a tender notification service, researching and distributing tendering opportunities within the ANZ region across a wide range of industries
Want to learn more about the building and construction industry?
The construction industry is an intrinsically complex one—but it doesn't have to be! BCI Central plays a crucial role in empowering businesses with construction-centric tools to succeed. Our resources are also designed to help our clients identify opportunities and connect with key target markets. 
Check out some of our handy resources: