>
Retail Construction Sector Snapshot Report in Australia 2023
Retail Construction Sector Snapshot Report in Australia 2023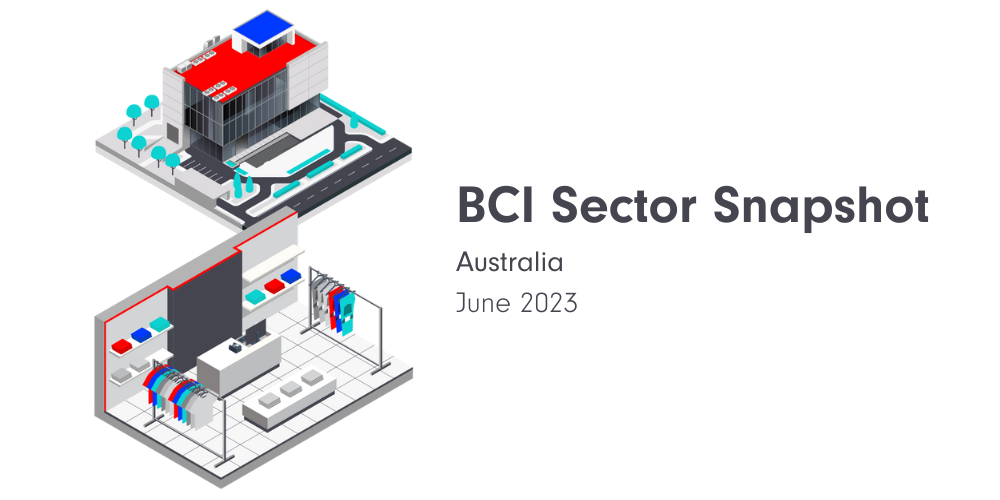 Download your free BCI Sector Snapshot: Retail report
Rising interest rates and cost of living have made the retail environment a challenging one but overseas retailers are still looking to expand in Australia with new brick and mortar stores. 
Retail Construction Sector Overview in Australia 2023
As of June 2023, BCI is reporting on over 2,500 active retail projects in Australia, worth almost 50 billion AUD—that's shopping centres and supermarkets, showrooms, petrol stations and more. Interestingly, the 115 projects at the Concept stage of the development pipeline account for the lion's share of total project value, with a combined total value of almost 23.81 billion AUD. The majority of retail projects (73.23%) are currently at the Design & Documentation stage, where detailed designs are assessed against state and national construction standards before the project can be approved for build. 
NSW/ACT leads the retail sector with over 1,100 projects valued at approximately 20 billion AUD. On the opposite side of the country, WA has the lowest number of projects (163), but they are worth an impressive 14.82 billion AUD, which is the second highest total value of projects across the country.   
For more information, click here to download your copy of the retail sector snapshot report in Australia 2023.   
THE GROVE LIVERPOOL – FEATURED RETAIL PROJECT
PID:

250441017

 

Approximate Value:

86.56M AUD

 

Project Type:

Commercial Centre

 

Sector:

Retail

 

Stage:

Design & Documentation 

 

Location:

Liverpool, New South Wales

 
*All values as of 26 June 2023 
Key Market Players in the Retail Sector
Our Sector Snapshot report ranks the leading developers, architects and builders based on their total construction project value over the past 12 months, as reported by BCI Central. Unsurprisingly, Scentre Group Ltd – Head Office ranked across the board in this month's sector snapshot with top developer, top builder, and number three in the top architects list behind Hassell Pty Ltd – Perth at number one.  
Discover the complete list of the top 3 developers, architects and builders in our retail sector snapshot report in Australia 2023. 
Retail Construction Project Leads Database
BCI LeadManager offers comprehensive information on active retail projects in the development pipeline. Additionally, BCI Analytix provides in-depth analysis of construction activity by sector, stage and location, as well as prominent market players in a sector of choice.  
For further details, download your copy of the BCI Sector Snapshot: Retail. 
---
Explore our range of free Sector Snapshot reports below: 
Related Posts